LATEST UPDATE
Updated February 4, 2015
Our New and Fresh Stock of Trees and Plants Has Arrived. We're Planting Now to Grow the Farm and You Should be Planting Now, too!
LIMITED SUPPLY REMAINING & GREAT DEALS ON 2015 STOCK
REMEMBER … Trees and plants are gifts that keep on giving …. year after year after year!
Take a peak of what we usually offer during the BIG SALE – Click here.
These are not the plants sold in the Big Box retail stores. Our plants are from certified commercial nurseries backed by local University research and support. Excellent root stock and the correct variety for our growing area. Plus, when you shop with Holmestead Farm, you get the advantage and benefit of our knowledge and experience we've gained right here on our own farm. We've done all the experimenting and trial and error so you don't have to. Have a growing or plant question? Just ask. We love to share knowledge and talk about farming and gardening.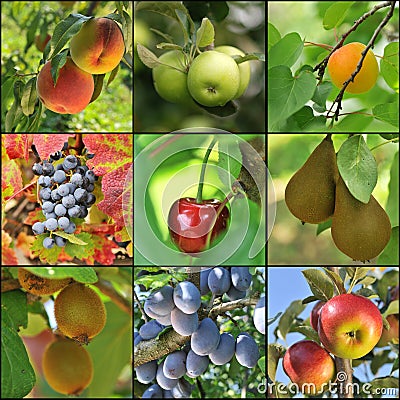 SPECIAL FRUIT TREE PACKAGES
SALE PRICE $115 – Save $23!  Package #1: 2 each regular apple, 2 each regular pear, 2 each regular peach, 2 each regular plum, & 2 each fig.
SALE PRICE $90 – Save $18!  Package 2: 2 each Japanese persimmon, 2 each Asian pear, & 2 each nectarines.
BUY BOTH PACKAGES ABOVE FOR ONLY $200!
Visit our Tree & Plant Page to get all the details on our HUGE Winter Tree & Plant Sale – click here. 
Questions? Call Bobby Ray Holmes at 256-404-4316 or email to holmesteadfarm@yahoo.com. We love to educate our customers.
Our 2016 Strawberry Plants are in the ground!
Back in early fall we planted 15,000+ strawberry plants for our 2016 season. Mark your calendar for spring 2016 to come and pick these awesome berries. Be sure to subscribe to our newsletter and follow us on Facebook to be the first to know when all of our produce becomes available during the 2016 season.
When You Visit Holmestead Farm for U-Pick
We do everything we can to make your visit to Holmestead Farm fun and enjoyable. We have small wagons you can pull through the fields and rows, a comfortable rest area in the shade, clean restrooms, and free ice water. So don't rush …. make time to really enjoy your visit to our farm. We can't wait to see you soon!
Are You Following Holmestead Farm on Facebook?

If you haven't LIKED our Facebook page, do so today and tell all your friends to subscribe to our newsletter, too – it's easy … just go here.
Hours of Operations Effective Jan 18, 2016
M-W-F: 8:00 am – 3:30 pm | Sat: 8:00 am – 1:00 pm
By appointment other days and after hours
A QUICK REMINDER
If you have a group, adults or children, that would like to visit the farm to pick or for educational purposes, give us a call and we will work to accommodate your schedule. We also have a very nice, large room at our produce shed that we let groups like Garden Clubs use for meetings and gatherings. Give us a call if interested in using it. We are also available for speaking engagements.
Subscribe to our Newsletter
Be the first to know about what's happening at the Farm … sign up for Holmestead Farm News via email – Click the image at right to get started.
We invite you to visit us at our beautiful 95 acre "U-Pick-Em" berry, fruit and vegetable farm located at the foothills of the Talladega National Forest in scenic east central Alabama. Centrally located between Talladega, Sylacauga and Ashland, Alabama, we're only a short ride away and the scenery alone is worth the drive. Get directions.
At Holmestead Farm you can go into our fields and vineyards and pick your own organic-fertilized and pesticide-free berries and fruit or buy it "ready-to-go" at our fruit shed. In season, we offer the finest tasting blackberries, blueberries and grapes in this part of Alabama. And we have muscadines, scuppernongs and lots of different fruit tress  … all pesticide free. Plus, we're always expanding our vegetable offerings.
Become a subscriber to our website and join our news list so we can update you when everything is ripe during the season.
We can't wait to meet you, your family and friends and share the goodness of Holmestead Farm and God's creation. Contact Bobby Ray Holmes at 256-404-4316 or holmesteadfarm@yahoo.com.
Hours of Operations Effective Jan 18, 2016
M-W-F: 8:00 am – 3:30 pm | Sat: 8:00 am – 1:00 pm
By appointment other days and after hours