2nd Crop of Veggies Are Here. Order Now!
Updated August 25, 2014
UPDATE FOR THIS WEEK
NEW SUMMER HOURS:
M-W-F: 7:00 am – 2:00 pm. Sat: 8 am – 1 pm. Sun: Closed
PLEASE NOTE: We are selling 100% of what we are growing this season. The best method to assure you get what you want now is to call or email us and place your order including providing your phone number. This way, when the produce comes in, we will contact you and you will have your produce that day … Farm Fresh!
VEGETABLE UPDATE
Our second vegetable crop of this summer is ready to order. Available is yellow squash, purple hull peas, rattlesnake pole beans, cucumbers, and okra. Call 256-404-4316 to place your vegetable order, provide us with YOUR phone number, and before we pick your order, we will call you and let you know when it will be ready so you can go home with same-day fresh veggies!
HOT PEPPERS: We still have peppers … 4-5 varieties of hot – perfect for eating, cooking, or making that special pepper sauce your family loves.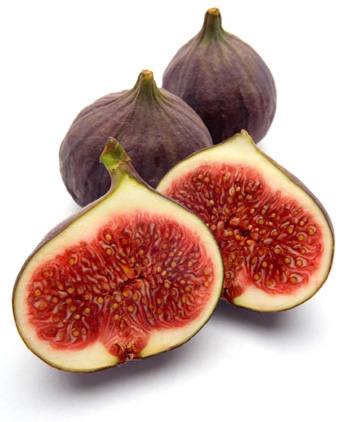 ORDER SCUPPERNONGS – MUSCADINES – FIGS
Starting next week, Black and Bronze Muscadines will be ready along with our Scuppernongs. Figs are ripening up very slowly this year but will be ready soon so place your order now – they will go fast!
ATTENTION ALL YOU TOMATO LOVERS
More Tomatoes Coming Sep/Oct
We recently planted over 250 tomato plants in our Tunnel House. This mean when late September and/or early October rolls around, we will have delicious, garden fresh tomatoes available. So keep watching this newsletter and following our Facebook page to be the first to know when they are ready.
Mary Mary's Jams, Jellies, Pepper Sauce, & Zucchini Bread
Our Mary (Mar-Mar to the grand kids) here at Holmestead Farm makes some of the best Pepper Sauce, Zucchini Bread, Blueberry & Blackberry Jelly and Jams you have ever put in your mouth. And they are ready NOW! Order today and pick it up during your next visit.
Order Strawberry Plants Now for Planting in October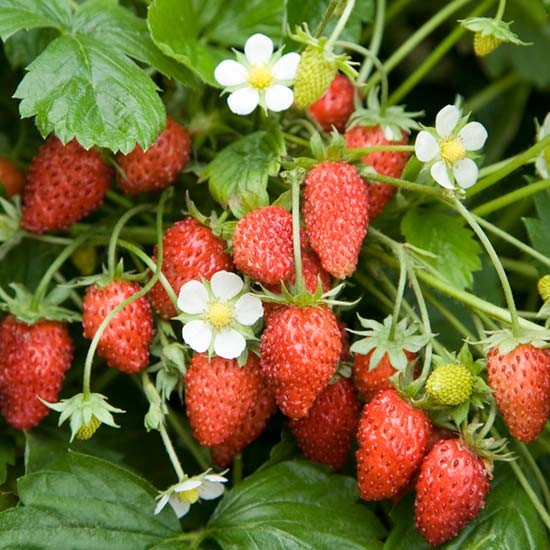 We are already planning for the 2015 strawberry season and all of you gardeners out there should be, too.
PLANT IN OCTOBER:
Now is the time to think about next year's delicious strawberries. We are ordering tens of thousands of new strawberry plants to meet the demand next year. We will be planting them in October.
If you want strawberry plants to grow in your garden, call Bobby Holmes at 256-404-4316 very soon and get your name on the list. Don't wait and miss out.
2014 Prices on 2015 Pre-Ordered Trees and Plants


We are getting close to ordering our nursery stock for winter 2015 planting. This is also in preparation for our BIG Winter Plant Sale that starts January 2015.
SAVE BIG – ORDER NOW … After December 31st, Prices Will Increase
Order with us now and get last year's pricing on all fruit, flowering, and shade trees as well as berry bushes, vines, and more. To order, we will require your name, a deposit, and your phone number. Call Bobby Holmes at 256-404-4316 for more information and to order. To see a list of what we offered last year, visit our website page on trees and plants.
If you haven't LIKED our Facebook page, do so today and tell all your friends to subscribe to our newsletter, too – it's easy … just go here.
Hours of Operation
Hours: M-W-F: 7: am – 2:00 pm.  Sat: 8 am – 1 pm. Sunday: Closed
Special Appointments, call Bobby Holmes at 256-404-4316
A QUICK REMINDER
If you have a group, adults or children, that would like to visit the farm to pick or for educational purposes, give us a call and we will work to accommodate your schedule. We also have a very nice, large room at our produce shed that we let groups like Garden Clubs use for meetings and gatherings. Give us a call if interested in using it. We are also available for speaking engagements.
We Are Ready For Your Visit
If we can brag a little, the farm looks absolutely beautiful. The fields and grounds are manicured. We've added picnic tables so pack a basket and enjoy some time with us. We have nice, clean restrooms and plenty of parking. Are you good at horseshoe pitching? Play a few games while you're here. And FREE Ice Water for all.
Need directions? Get turn-by-turn directions on our website.
Subscribe to our Newsletter
Be the first to know about what's happening at the Farm … sign up for Holmestead Farm News via email – Click the image at right to get started.
We invite you to visit us at our beautiful 95 acre "U-Pick-Em" berry, fruit and vegetable farm located at the foothills of the Talladega National Forest in scenic east central Alabama. Centrally located between Talladega, Sylacauga and Ashland, Alabama, we're only a short ride away and the scenery alone is worth the drive. Get directions.
At Holmestead Farm you can go into our fields and vineyards and pick your own organic berries and fruit or buy it "ready-to-go" at our fruit shed. In season, we offer the finest tasting blackberries, blueberries and grapes in this part of Alabama. And we have muscadines, scuppernongs and lots of different fruit tress  … all pesticide free. Plus, we're always expanding our vegetable offerings.
Become a subscriber to our website and join our news list so we can update you when everything is ripe during the season.
We can't wait to meet you, your family and friends and share the goodness of Holmestead Farm and God's creation.  Contact Bobby Ray Holmes at 256-404-4316 or holmesteadfarm@yahoo.com.
Hours of Operation
Hours: M-W-F: 7: am – 2:00 pm.  Sat: 8 am – 1 pm. Sunday: Closed
Special Appointments, call Bobby Holmes at 256-404-4316